PCM003 : Poisson Chat – Terra incognita
Release date : May 28th 2012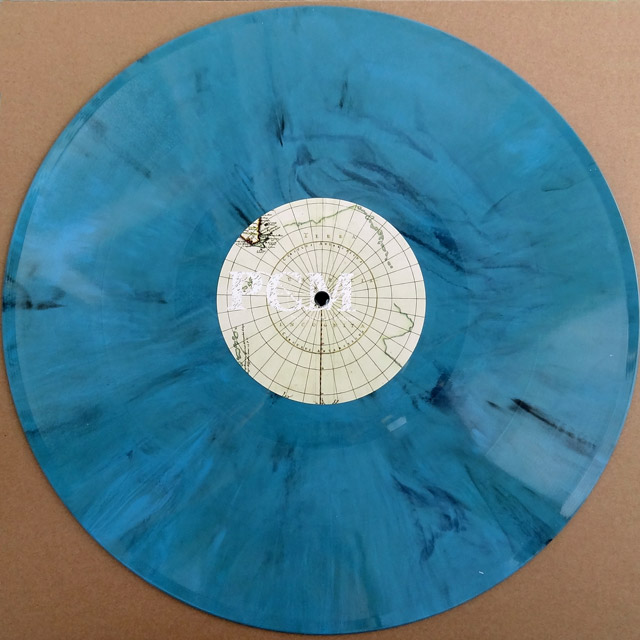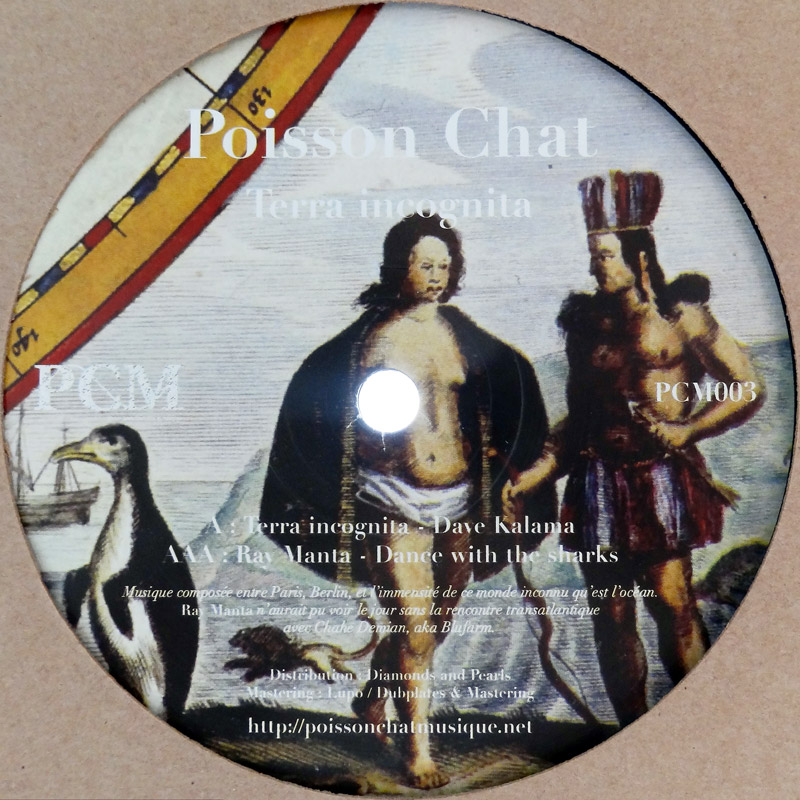 – Definition :
Terra incognita (noun / Lat.) [ter-rah in-kawg-ni-tah] :
1. Discovering and exploring new – aquatic – territories (Terra incognita) ; 2. Watching a super hero surf inside a big blue tube (Dave Kalama) ; 3. Experiencing a fascinating meeting with a giant manta ray (Ray Manta*) ; 4. Feeling of intense and pure sensation by closely observing a ballet of sharks, whether it's an illusion created by the rapture of the deep or not (Dance with the sharks).
*Ray Manta couldn't have emerged to feel the light of the positive sun without the transatlantic collaboration with Chahe Demian, aka Blufarm.
Mastered by Lupo at Dubplates & Mastering. Pressed by MPO. Distributed by DNP.
A. Terra incognita // 5:54
A. Dave Kalama // 6:47
AAA. Ray Manta // 7:29
AAA. Dance with the sharks // 2:59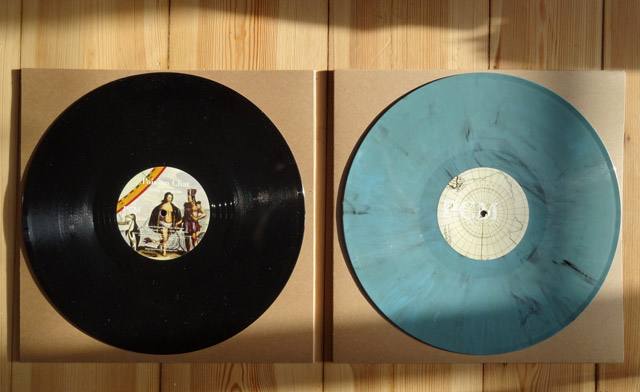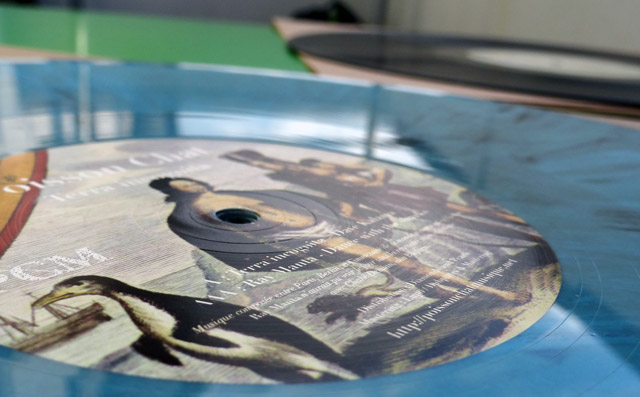 Beautiful blue marbled edition limited to 100 copies and only available here.