PCM01 : Poisson Chat – Une nuit américaine
Release date : October 10th 2011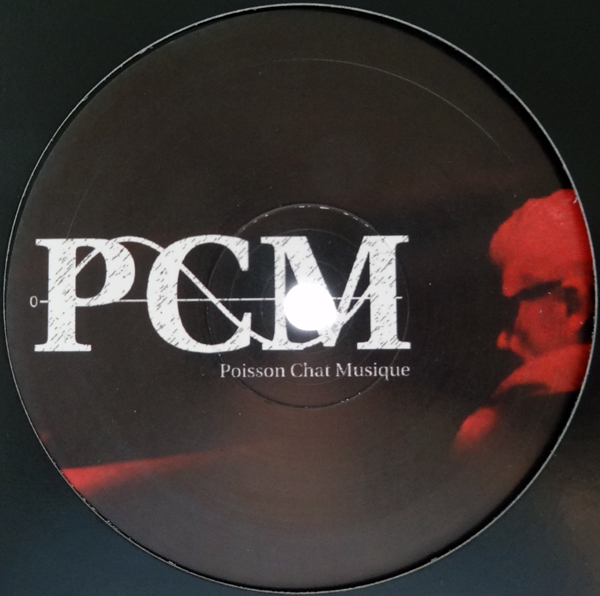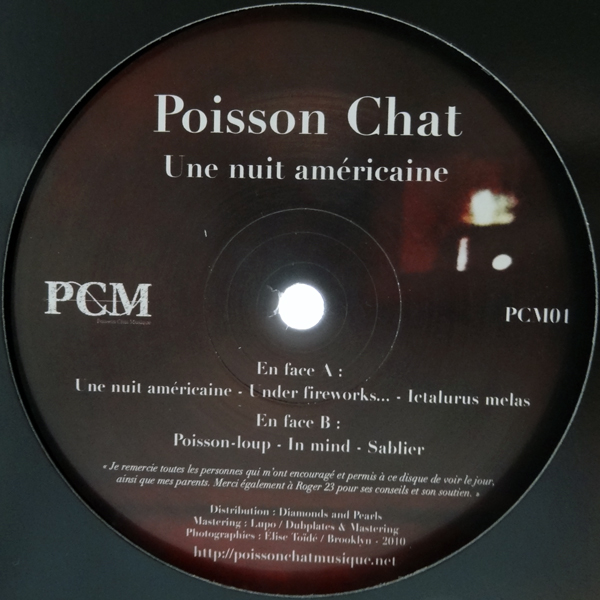 The first release, Une nuit américaine (PCM01), is a six-tracks ep (which includes two interludes and an ambient track) from label owner and newcomer Poisson Chat.
In a mental theatre, you are invited to watch on the screen underwater love stories and woody nightshade memories, from nocturnal melancholy to desert landscapes. It's up to you to take the road and feel these sensations during some special late-night reveries.
Mastered by Lupo at Dubplates & Mastering. Pressed by MPO. Distributed by DNP.
Photographies by Elise Toïdé.
A1. Une nuit américaine // 5:39
A2. Under fireworks… // 1:37
A3. Ictalurus melas // 6:21
B1. Poisson-loup // 7:24
B2. In mind // 1:01
B3. Sablier // 5:01
Une nuit américaine (video clip) :
Une nuit américaine (cut at Dubplates & Mastering) :
Under fireworks… :
Une nuit américaine by Sven Weisemann (Mojuba / a.r.tless / Styrax Leaves) :
Poisson-loup by Break SL (Uncanny Valley / Philpot) :