PCM04 : Nico Gomez, Emilia Rey, John Barokskki – Drops – remixes
Release date : September 3rd 2012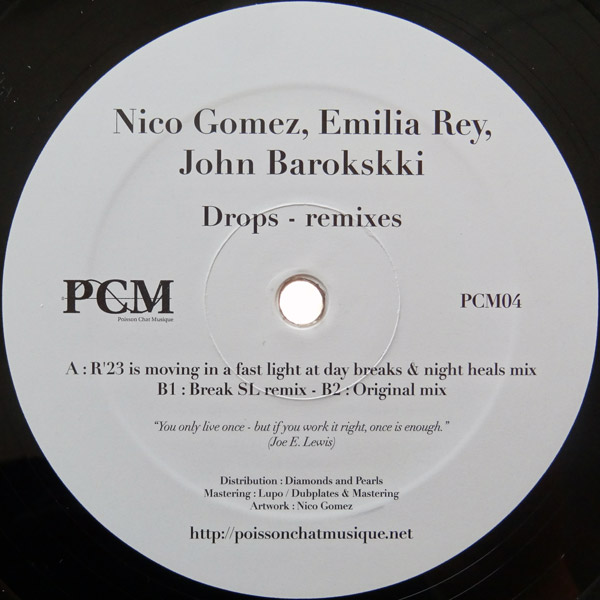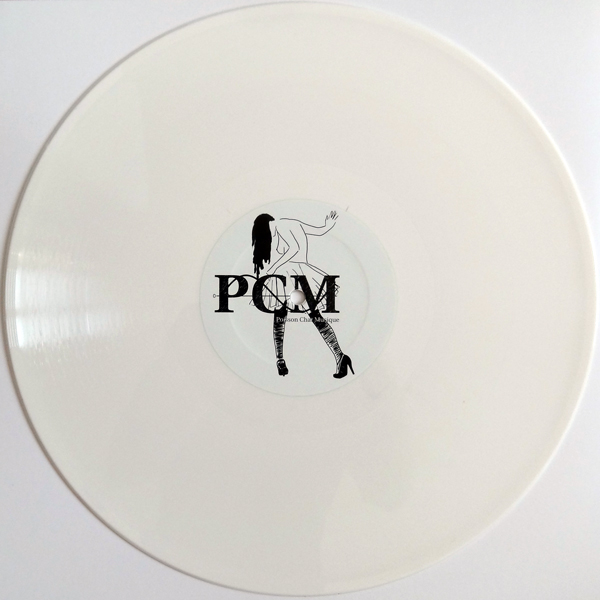 Tune(s) alert !!
New Belgian band delivers with « Drops » a superb deep & mellow electronic vocal song.
Incl. two killer remixes by Roger 23 (Playhouse / Baud / Neurhythmics) with an amazing dark and sensitive techno house re-work sculpted for memorable moments at Panorama Bar, and Break SL (Uncanny Valley / Philpot / C-Beams) with a stunning deep-house version.
Comes in a strong 300 grams black and white plain sleeve designed by Nico Gomez.
Mastered by Lupo at Dubplates & Mastering. Pressed by Optimal. Distributed by DNP.
A. Drops (R'23 is moving in a fast light at day breaks & night heals mix) // 8:05
B1. Drops (Break SL remix) // 6:29
B2. Drops (Original mix) // 4:50
Pure white edition limited to 100 copies and only available here.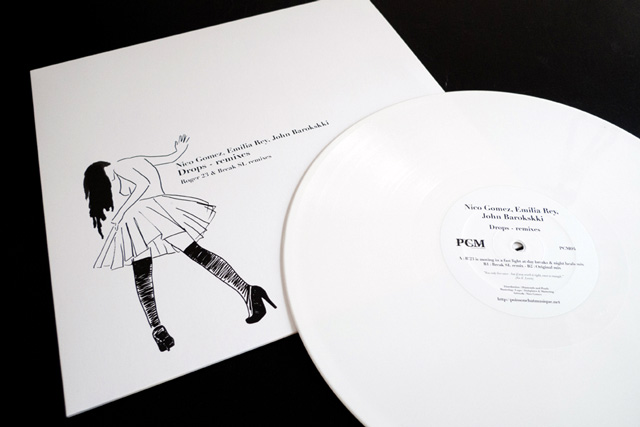 Drops live @ Fuse – Brussels (07/07/2012) :